Century High School


Classes of 1969 - 1995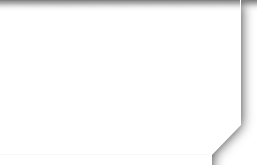 Announcements/News
Forum: General Discussion

| | |
| --- | --- |
| Created on: 08/04/10 04:41 PM | Views: 1053 Replies: 1 |

Charleen Bailey Spears

Class Of '83


Joined: 07/21/10
Posts: 1

View Profile
Great Job!!
Posted Wednesday, August 4, 2010 11:41 AM


Terrie,

I finally took the time to look over the Century High School web-site. I would be remiss if I did not compliment your obvious relentless time and dedication in developing and implementing the Alumni web-site. The site is an excellent and very informative resource. I am sure that we are all grateful for your dedication, enthusiasm and generosity of your time to reunite former students and faculty from our Alma Mater (Century BlackCats).

Terrie Anderson Abernathy

Class Of '83




Molino, FL
Joined: 06/18/10
Posts: 11

View Profile
RE: Great Job!!
Posted Wednesday, August 4, 2010 07:39 PM


Thank You, Charleen. GOD gave me the vision I just stepped out with it.